Duel Citizen
Political/musical - Drama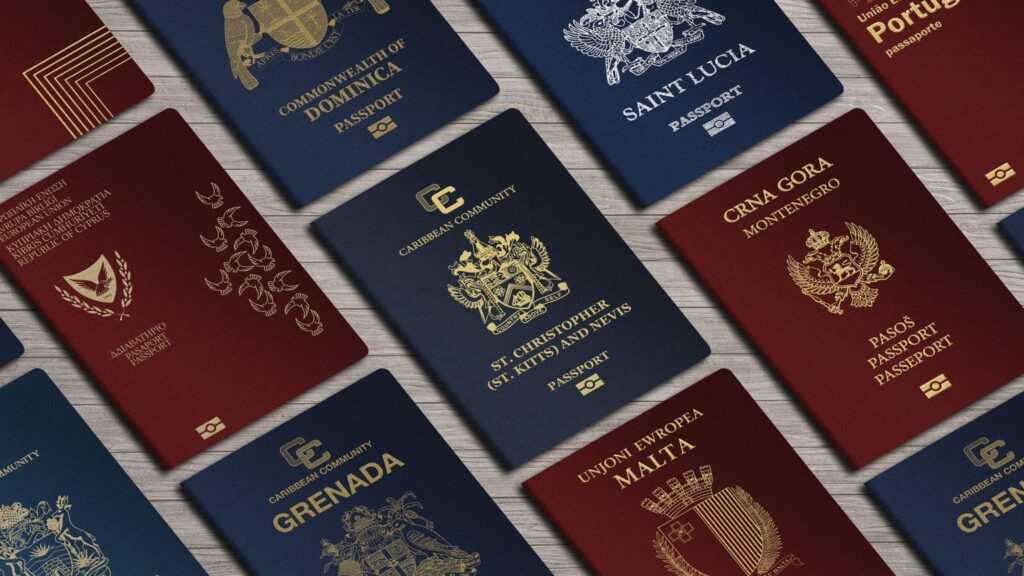 SYNOPSIS
Jamaican-born Thomas Smith has built a successful life for himself in London. A considerate and gregarious young barrister, his focus on the family and community wellbeing has made him a well-respected local figure. His highlife takes a sudden downturn when he is unexpectedly targeted for deportation by the Home Office.
Faced with being sent back to the "Jamrock" he barely remembers or living on the run, he flees to Malta to masquerade as a Reggae-Soul singer; a move which brings him into stark conflict with himself, others and a political reality ensuring trouble on a global scale.
In a story that will cause you to question your dreams, talents, attachments and survival skills, Duel Citizen shows the fight to be ourselves and to have our place in this world are one and the same.
Lost Seoul
Drama/ Thriller
SYNOPSIS
Lost Seoul is the inspirational true story of one man's struggle to survive and reunite with his family, after becoming lost in a crowded train station in Seoul.
The story begins in 1962 post-Korean War in Busan, a city on the south-east of South Korea, when six-year-old Kim Ji Soo and his two older brothers (Yae Soo, 8 and Kyong Soo, 10) are mysteriously abandoned by their parents, leaving them in their modest hut to fend for themselves.
The boys journey through the war-ravaged countryside, begging for food and struggling to survive, with their eldest brother Kyong Soo becoming taking on the role as the younger brothers' carer.
When their search leads them to find shelter among poor distant relatives, Kyong Soo takes a job at the train station. But one day, when a curious Ji Soo follows his brother to work, he gets lost among the crowds of people all around him and becomes separated from what family he has left.
Alone and forced to survive the world as an orphan, Ji Soo doesn't realize this is only the first step in a journey beyond his control; one that will take him halfway across the world and then back to South Korean for an emotional search for the family he never wanted to leave.
GURKHA: BENEATH THE BRAVERY
Action/Drama
SYNOPSIS
25th September, 1915, British Forces launched a major attack on the German position at Loos, France, hence commencing Battle of Loos. Kulbir Thapa, a 26 yrs old Rifleman in the 2nd Battalion, 3rd Queen Alexandra's Own Gurkha Rifles, was in one of the leading companies venturing deep into German lines, and it was the first time he had been under fire and short-lived hope of survival was all gone when he was severely wounded. Moments later, out of 800 men unit, only fewer than 50 survived. Casaulties on that day were the worst yet suffered in a single day by the British Army, including some 8,500 dead.
A survival story behind the enemy line itself is a praise worthy tale of bravery but his story didn't finish there. What unfolds next is a legendary tale of self-sacrifice, compassion and friendship. The next day, on 26th September, for a fleeting moment, amidst burnt and grime filled no man's land, he displayed a much greater heroism than war- humanity. This earned him the first ever Victoria Cross for Gurkhas but most importantly, on the day, it brought both British and German together, to acknowledge the sheer will power of Gurkha.
Ek Wada: A Promise
(short)
SYNOPSIS
In India, a couple struggles to conceive a child until one day, they are blessed with a baby girl. Unfortunately, the mother passes away during childbirth.
The young father is forced to take his daughter to work every day. As a rickshaw driver, they are both exposed to the exhaustion of the long hot Indian Summer.
One of his passengers offers to adopt the baby to give her a healthy life she deserves.
The young father must decide whether his daughter's life is more important than him keeping her in his life.
Meliora (Feature in Development)
Psychological thriller
SYNOPSIS
Starting his normal day at work, the protagonist suddenly finds himself trapped in a peculiar room. Fearing something catastrophic has happened, the man makes a desperate attempt to escape only to break down in frustration. In this psychological thriller the protagonist faces a dilemma, and the question is asked: Is this REAL? Or is this a sign of things to come?
Meliora: The Feature Film
The feature length film is an intense and complex psychological thriller based on the three phases of death: Realisation, Temptation and Revelation.
A man is trapped in a peculiar room, in which one half is engulfed by a raging inferno whilst the other appears to be an unknown dark abyss. Unbeknownst to the man, a mysterious silhouetted figure watches the man's fight for his survival from the dark abyss.
As his fight for survival unfolds, a parallel narrative reveals his family's secret, better yet their unique bond with this mysterious silhouetted figure. That bond is gradually revealed by his dying mother's last words, causing his fate to become inter-twined with a mysterious white light and the silhouette figure which he finally encounters in a truly shocking conclusion. 
CONFLICT (Short)
Drama/ Thriller
SYNOPSIS
A terrorist suspect Shahid, is being held and tortured in an unidentified location, somewhere believed to be in the Middle East. Locked in solitary confinement, he depends upon his faith and the memories of his wife and a son in these darkest hours of his life. A British government official Mr. Stanley is his only hope for his freedom.
But things change when a teenage boy is detained in a solitary cell next to his. As the boy suffers torture and abuse, his faith diminishes as he questions the very existence of God. He then makes a desperate attempt to save the boy but only to find out the shocking truth about the boy, Mr. Stanley and his very own existence. In this hard hitting gruesome drama, Shahid faces conflict between belief and realism.
CURIOUS SOUL (Short)
Drama/Biography
SYNOPSIS
Curious Soul is a fictionalised biographical drama, which tells the story of Charles Darwin's personal struggle to complete his book -"The Origin of Species". The film is written and directed by Pradeep Shahi, and stars Chris Collins as Charles and Heather May as Emma Darwin.
After the death of Charles' eldest daughter "Anna Elizabeth Darwin", he is more willing to proclaim his religious doubt. This creates strain in their marriage as Emma Darwin is a devouted Christian. However, grieving Charles struggles with his own judgements, even questioning his reality as he is forced to keep his theory on hold. 
He receives love and support from his wife but their different opinions with God continues to create tension in their house. However, things change when Charles decides to confront his illusion. A touching drama that reflects on how the theory of the creation of life was inspired by a death of a loved one.
SYNOPSIS
An old homeless man has been waiting near the train station for many years. Nobody knows his purpose but he always has a guitar and plays melodious tunes while passers-by give him pennies which he survives on. Today, he will meet a young woman who will force the old homeless man to reflect back on his past, revealing the reason why he waits near the train station.
Meliora 4K is now available for viewing on the website and youtube!
We are pleased to announce that the prologue for our feature film Meliora is complete. If you are interested in learning more about Meliora please view the "Films" tab; if you're interested in potentially investing in Meliora, please view the "Invest" tab or contact us at invest@shyfilms.co.uk.